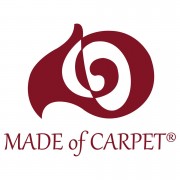 Carpet Bags – trendy Renaissance of the 150-year-old Victorian fashion treasure, straight from its homeland – London, England.
At Made of Carpet® we decided to bring justice and restore the former glory of unique and elegant Carpet bags.
The idea of these beautiful bags has been inspired by the romantic Victorian Era and, in some way, influenced by such famous English literary characters as Mary Poppins and Miss Marple.
For the last one and half century "carpet" bags were made of tapestry, kilim, velvet or velour and even simple cloth, some of them even have Oriental patterns, but very rarely they were made out of real Oriental rugs.
It seems like the whole problem was that it is very difficult to sew these kinds of bags out of real thick carpet and people started making "carpet" bags out of look-alike materials, which has devalued them and deprived of their deserved glamour.
Although in America the words "carpet bag" have many more meanings apart from a fashion accessory – for example a history term for migrants of the Reconstruction era (1865-1877), or in today's world politician who lives outside his constituency.
We have closely examined all possible modern materials and technologies, and have found those that meet a performance capability of modern machinery, all high quality requirements of the real Victorian Carpet bags and modern health and safety standards.
Our bags are not mass production – we keep quite limited stock. They are designed in-house and handmade from the finest quality thick rugs produced in Western Europe, that woven from the yarn, patented by a rugs manufacturer. It is plushy, soft, light and silky, but quite thick and firm at the same time that makes bags look and feel full bodied. All trimmings are made from genuine leather.
All bags and their components made within European Union. We entirely supervise exclusive handmade production of our product.
Carpet is rainproof and easy to maintain. For cleaning we recommend to use carpet foam or dry cleaning.